ABOUT US
CLINT is one of the trademarks of the G.I. HOLDING, focused on Liquid Chillers, Heat Pumps, Roof Top and Fan Coil Units, that operates internationally with its large production and sales network.
25 years of experience and a strong entrepreneurial spirit are the Group's distinctive features.
A winning combination, that offers highly technological and completely flexible solutions to the market.
CLINT's key strength lies in its ability to deliver focused, custom responses to highly specific needs, especially in large systems.
Combining experience in centralised hydronic air-conditioning systems with advanced plant technology and a number of innovative R&D solutions, CLINT designs, manufactures and customises a complete range of machines for centralised air-conditioning of residential, commercial and industrial buildings, complemented by a widespread pre- and post-sales assistance network with a strong international presence.
WE ARE CLOSE TO OUR CUSTOMERS
The G.I. HOLDING headquarters are located in a new facility in Latisana (UD) (Italy). It boasts a 1,500 m² showroom with a display of units manufactured at all the Group's plants and the Cooling Academy: a training centre equipped for technical coaching of consultants, business professionals, engineers and designers, with rooms for unit function simulation.
The G.I. HOLDING Group network includes the G.I. INDUSTRIAL HOLDING company with its 4 manufacturing plants (Latisana, Ronchis and Rivignano Teor in Italy and Biatorbágy in Hungary - GIMEK Zrt), the G.I. INDUSTRIAL ASIA HOLDING Sdn Bhd manufacturing and trading company based in Malaysia and the G.I. MIDDLE EAST Fze trading company based in United Arab Emirates.
The Latisana facility hosts a newly built manufacturing plant dedicated to small and medium liquid Chillers and Heat Pumps and the Sales & Marketing Departments.
In addition to the large liquid Chillers and Heat Pumps production plant, Rivignano Teor (UD) (Italy) is also home to the newly established Climatic Chamber that allows the company to perform witness tests in the presence of customers to prove the perfect functionality and performance of its units in a huge variety of operating conditions. This allows a wide array of tests to be carried out in an outdoor air temperature of -20°C to + 50°C.
The Packaged Rooftop and Close Control Units manufacturing plant is located in Ronchis (UD) (Italy).
In Biatorbágy, Hungary there is a manufacturing plant for Air Handling Units, Fan Coil Units and Air Handling Terminal Units.
The International markets are supported by 4 sales offices based in Italy, Russia, United Arab Emirates and Malaysia and a network of over 70 worldwide distributors.
On the Italian market, the Group, with its network of 30 Dealerships and 45 Technical Service Centres, supports the customer in every pre-and post-sales phase: from the customised study of installations to the selection of the best units to meet specific requirements, from support during start-up to technical post-sales assistance.
TOTAL QUALITY IS OUR PHILOSOPHY
Total Quality is the philosophy of all our activities, monitoring all phases in the product life cycle from product development to supply, assembly and service. The whole production process is subject to thorough checks and controls, both in the final and intermediate phases.
Each unit must undergo strict testing, simulating even the most demanding operating conditions at the Customer's site. Pressure, temperature, sound level, vibrations: everything is checked to ensure it complies with the set parameters.
The Service Network, relying on highly skilled professionals, is available to carry out unit start-up at the customer's premises to ensure flawless unit function.
Our Quality Mission is to capture expectations, preferences and aversions from the "Customer's Voice". Both qualitative and quantitative research is conducted at the beginning of any new product, process, or service design initiative in order to better understand the Customer's wants and needs.
CUSTOMER FOCUS
CLINT offers targeted, customized answers to highly specific needs, especially for large installations.
Specific product ranges tailored to every market.
It offers specific ranges for different international markets, such as dedicated products designed to operate efficiently at high ambient temperature (up to 52°C) for Africa and the Middle East. To better satisfy any market requirement in terms of power supply, a dedicated range with 60Hz frequency is also available.
Engineering & Service Support.
Highly skilled sales engineering support allows Clint to work out the best solution for any specific need jointly with the customer and offer solutions fully tailored to the customer's request. A complete nationwide service network provides support for startups and assures rapid response if problems arise.
Fast reaction.
A highly flexible organization and a rapid decision-making process plus short manufacturing lead time allow Clint to react promptly to customer requirements.
MAXIMUM EFFICIENCY
The toughest challenge in our sector today is ensuring maximum comfort with minimum energy consumption. Thanks to its continuous research in new technical solutions, CLINT offers its newest and widest high efficiency range featuring A CLASS energy efficiency with the highest SEER/SEPR/SCOP, including models with Scroll, Screw, Turbocor Compressors.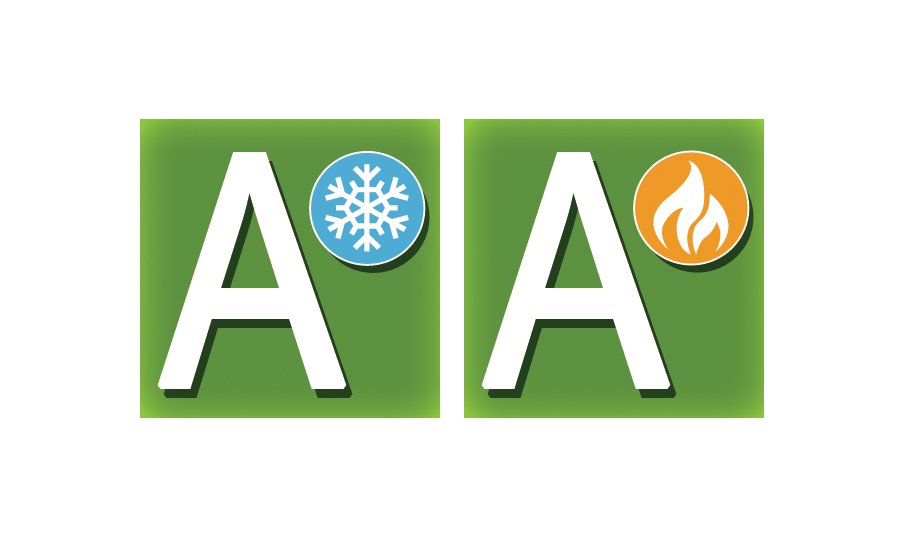 LOW GWP REFRIGERANTS: HFO-R1234ze, R513A, R452B, R454B E R454C.
In a market increasingly concerned with environmental issues, CLINT offers the broadest range of Liquid Chillers and Heat Pumps operating with low GWP refrigerants.
The latest generation refrigerant HFO-R1234ze, with GWP<1 (Global Warming Potential), is the most environmentally sustainable refrigerant on the market to meet even the strictest international environmental regulations. CLINT has two ranges of Air cooled or Water cooled liquid Chillers both with Turbocor or Screw compressors specially designed for HFO-R1234ze refrigerant.
R454C refrigerant with extremely low GWP was used for the new range of high temperature Scroll heat pumps.
The units in the catalogue with traditional R410A and R134a refrigerants can also be supplied with low GWP alternatives, respectively R452B, R454B and R513A, on request.